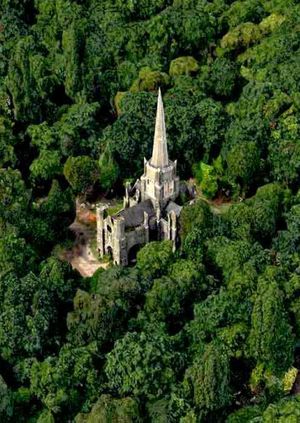 Burying The Truth
3rd Jun 2017 9pm - 10pm
Add to Calendar
2017-06-03 21:00:00
2017-06-03 22:00:00
Europe/London
Burying The Truth
Burying the Truth Who can say that they haven't lied once or twice to cover up an odd inconvenient truth, or to spare someone's feelings? But sometimes lies are told to cover something far more sinister – untruths so terrible, and clung to for so long, that even the liar comes to believe them. In this atmospheric, late night setting in the ruined Gothic chapel in the middle of Abney Park cemetery, Killer Women crime writers Melanie McGrath (White Heat, Give Me The Child), Erin Kelly (Broadchurch, He Said She Said) and Julia Crouch (Cuckoo, Her Husband's Lover) host a late night discussion about whether it is possible to take certain secrets to the grave.  Meet at Abney Park Gates on Church St at 8:45 to be taken through to the venue. Bar available. https://stokenewingtonlitfest.eventcube.io/events/7140/burying-the-truth
Abney Park, South Lodge, Stoke Newington High St, Stoke Newington, London, london, N16 0LH
Event Details
Burying the Truth

Who can say that they haven't lied once or twice to cover up an odd inconvenient truth, or to spare someone's feelings? But sometimes lies are told to cover something far more sinister – untruths so terrible, and clung to for so long, that even the liar comes to believe them.
In this atmospheric, late night setting in the ruined Gothic chapel in the middle of Abney Park cemetery, Killer Women crime writers Melanie McGrath (White Heat, Give Me The Child), Erin Kelly (Broadchurch, He Said She Said) and Julia Crouch (Cuckoo, Her Husband's Lover) host a late night discussion about whether it is possible to take certain secrets to the grave.
Meet at Abney Park Gates on Church St at 8:45 to be taken through to the venue. Bar available.