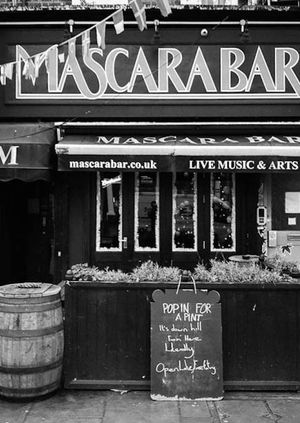 Universal Erection
4th Jun 2022 8pm - 2am
Add to Calendar
Event Details
Universal Erection gets even bigger with our LGBTQIA+ showcase.
Craving chaotic, big hearted, literature based silliness? You need some Universal Erection in your life. A 'Literary cabaret' (no, we don't know either) that will showcase some of our top LGBTQIA+ talent with a lineup of amazing feature artists plus open mic slots (sign-up on the door) and ridiculous writing games. We're a queer-led event where anybody is welcome, but we're asking allies to stay in the supportive audience seat for this one. After 11pm we'll be whacking some DJs on and running a big old party. Expect to come away a little confused, but with a heart that's warmer and fuzzier than ever before. Featuring everything from choose-your-own adventure plays, to theatrical performances of popular song lyrics, teenage diary readings and some just straight-up incredible spoken word. Hosted by a drag act with very loud cheering, this is high energy, immersive and not to be missed!
Find out more, including announcements and feature artists on Instagram @universal_erection.