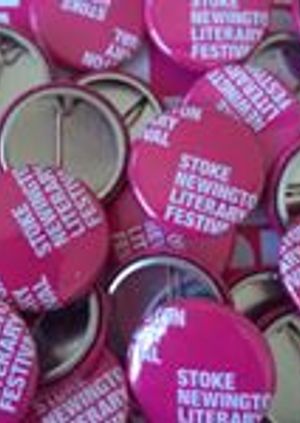 Weekend Ticket
7th - 9th Jun 2019
at Stoke Newington Town Hall
Add to Calendar
2019-06-07 19:00:00
2019-06-09 23:00:00
Europe/London
Weekend Ticket
'One of the best book bashes in the UK' The Quietus.Weekend ticket for this year's Stoke Newington Literary Festival plus exclusive news on line-up and special offers. The programme will be announced soon and we're expecting a rush on tickets again so make sure you're one of the first in the know... https://stokenewingtonlitfest.eventcube.io/events/18077/weekend-ticket
Stoke Newington Church Street, London, N16 0JR
Event Details
'One of the best book bashes in the UK' The Quietus.
Weekend ticket for this year's Stoke Newington Literary Festival plus exclusive news on line-up and special offers.

The programme will be announced soon and we're expecting a rush on tickets again so make sure you're one of the first in the know...